There's some most deliciously wicked ink from Sleepy Bozer out right now, it's called Hurley Hagic. It's uber gothic and just in time for World Goth Day coming this Wednesday May 22nd! I'll be participating in an all day celebration for it at the
Velvet
alternative music club, where I'll be DJing a set of my favorite goth tunes 5-7pm SLT. Queen of Goth and fellow blogger
Mallory Cerise
will follow me at 7-9pm! Also check out
World Goth Fair
going on right, with many exclusives to benefit the anti-hate crimes Sophie Lancaster Foundation.
I am blown away by this tiara type thing from Glam Affair that was released for a past L'acessoires round, and these pants from Sea Hole rock. Sea Hole is sadly closing down soon, so grab them while you can! I love her stuff.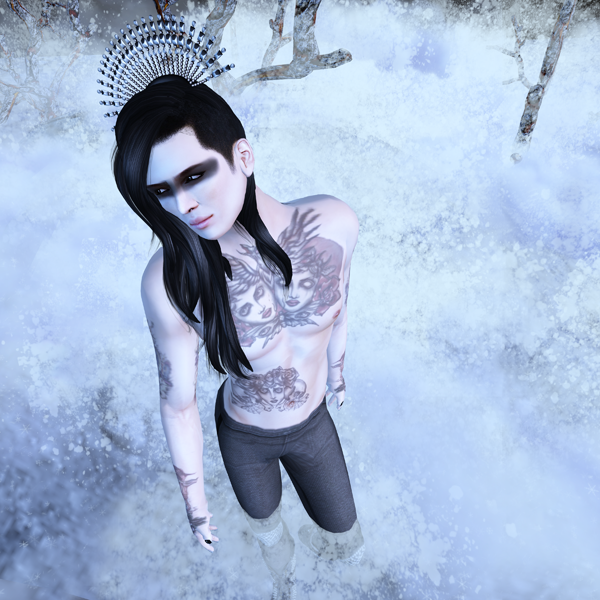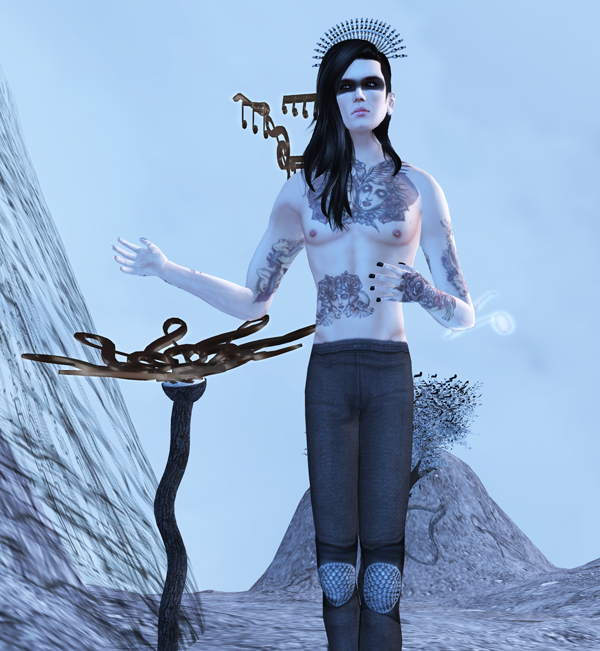 Photography: ByrneDarkly Cazalet
Style Card:
Hair: Glass Candy by !lamb.
Eye makeup: Pris by Bombard
Headpiece: Divinity 04 by Glam Affair (from a past L'accessoires round)
Tattoo: Hurley Hagic by Sleepy Bozer (new release)
Pants: La Jolia Panel Jeans by The Sea Hole
Nails: Male nail palette with HUD by MANDALA (I can't tell you how great it is)